Car Service Near Buffalo
If you hope to keep your car running at its best for many years to come around the Niagara Falls, Buffalo, and the Grand Island area, routine automotive maintenance is the key. How do you find first-rate care? Come to the service center at Basil Ford of Niagara. We are your go-to destination for car service in the Buffalo area. 
We provide guests with a number of different resources that will make the servicing process enjoyable while also keeping budgets in mind. From our discounts and coupons to the specific parts center and collision center, you'll come out ahead each time you stop by our service department!
Capable of Handling Any Service
Is your vehicle in need of an oil change near Buffalo? You may also be looking for a reliable destination for car repair in Niagara Falls. What sets our Ford service center apart from others in the area? Routine inspections, oil changes, tire rotations, and all other common needs can be handled quickly and effectively. Our service shop is loaded with modern technology, all of which is guided by our certified technicians. Our team knows the Ford brand inside and out, so when you bring your vehicle in for auto service, you can feel confident that any issue will be fixed properly and in a timely manner. 
Most vehicles should be brought in for routine care once every 5,000 to 7,000 miles. If you aren't sure what your specific model needs in terms of long-term maintenance, we have helpful maintenance schedule guides that list different mileage intervals and the services that should be performed at each one. Keeping up with car maintenance ensures your vehicle is running as safely and efficiently as possible. We are also your trusted source for car repair in Niagara Falls.  
Specialized Care to Keep Your Model Running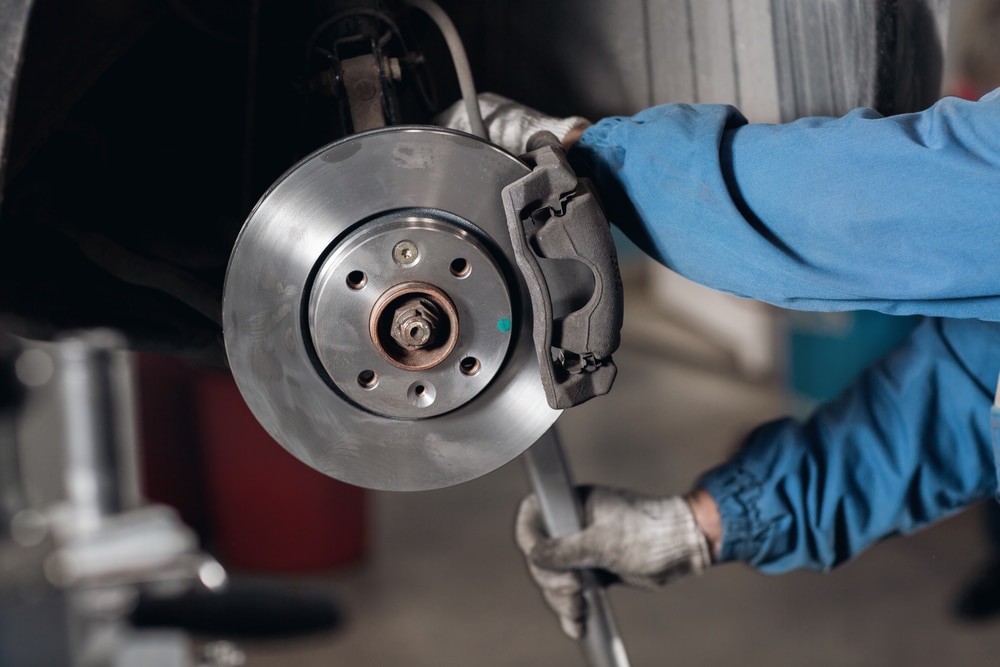 On occasion, your vehicle will require more than the usual list of inspections and procedures. If your vehicle is in need of more than just an oil change near Buffalo, we have you covered. 
Perhaps you've found that your brake pads are beginning to wear or your headlights are beginning to dim. If so, you can trust our parts center to quickly install the proper piece. If we don't have the piece on hand, we can order it for you and install it upon arrival.
For those recently involved in a fender bender, we can help with that, too! Our collision center will iron out any exterior imperfections while also ensuring your model's undercarriage is unharmed.
Online Discounts & Tools for Ford Service
To make scheduling your visit to our shop easier, we have a scheduling tool that you can utilize right now. Setting up an appointment for auto service has never been easier. 
Looking to save on car service near Buffalo? Before locking in a time that works for your hectic life, check out a few of our coupons which can lead to savings on anything from a new set of tires to a new filter. Car maintenance should not cost a fortune, and it doesn't when you choose to service your vehicle at Basil Ford of Niagara Falls. 
Trust Our Nearby Service Center!
Those near Niagara Falls, Buffalo, and Grand Island are never far from receiving first-rate automotive care. No matter what you need, from repairs to tips on building a winter emergency kit, trust the Basil Ford of Niagara Service Center! We look forward to being your preferred destination for car maintenance.