Developing the proper financial plan is one of the keys of successfully navigating the car-shopping process. To help those around Niagara Falls, Buffalo, and Grand Island drive off the lot with a plan they feel good about, Basil Ford of Niagara Falls has developed a thorough financial center. We will help you create a Ford finance plan that fits your budget.

To get started, you don't even have to come by the center, as our online tools can be accessed at any time. When you do eventually stop in, you can sit down and speak with one of our accommodating advisors about any aspect of the financial process!
Helping You Construct the Proper Plan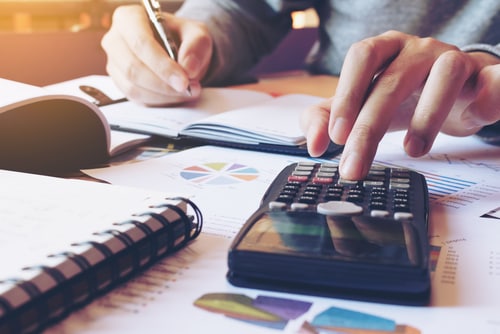 Building the right financial plan is a more flexible process than people expect. There are many different structures you can create, each coming with its own set of advantages and benefits. We would be more than happy to discuss your Ford Credit finance options.

To help you select the right structure, we have advisors that guide our financial center. As you get started, you'll sit down and speak with one of these experts. After getting to know you a little better, they can make recommendations that cater to your situation. Designing a Ford finance plan has never been easier.
They'll also be happy to provide insight on any question you might have about buying and leasing or the differences between long-term and short-term payment plans. We can also discuss our current Ford lease deals and Ford finance offers to help you save on the car of your dreams. Thanks to our Ford finance specials, your vehicle of choice may be significantly more affordable than you initially thought. 
The more you speak with our Ford finance experts, the more you'll find their expertise is an invaluable tool that you can leverage throughout the financial process!
Understanding Credit & Loans

Looking for Ford 0% financing options? Loans are a prominent part of the car-buying experience. Each type of loan is different, and your credit score will play a key role in determining your interest rate. 

If you want to boost your credit score before contacting lenders, our Ford finance team would be happy to help you achieve this goal. There are certain keys you want to keep in mind when trying to raise your score.
Making payments in full each month is the most assured way to boost your score. Also, consolidating your credit onto a single card is a savvy move.
When speaking with one of our advisors, they'll likely suggest other tips such as avoiding large cash advances, never using one card to pay off another, and doing your best to knock out trivial payments rather than allowing them to linger.
If you opt for leasing rather than Ford Credit finance options, you can enjoy the flexibility of driving a new car every couple of years. Leasing usually comes with lower monthly payments in addition to our Ford lease deals, but you will have to stick to set mileage limits or be charged a penalty.  
Helpful Online Tools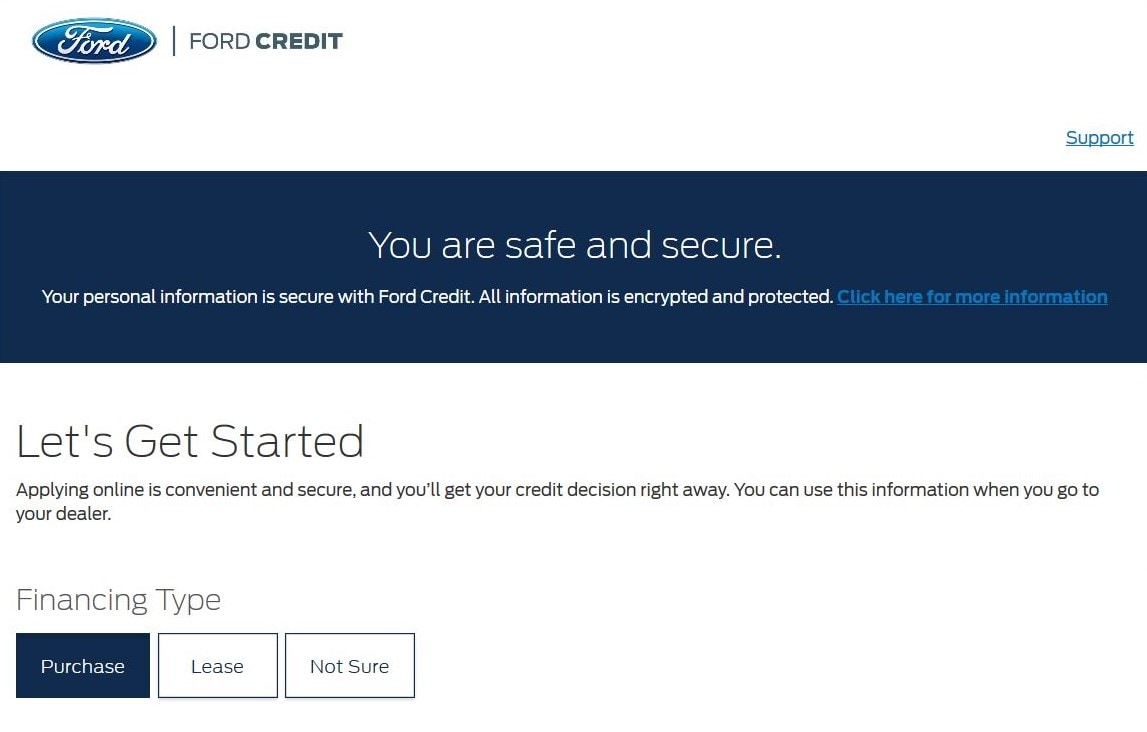 You can do a good bit of the financial work on your own by utilizing our many financial tools. The pre-approval form gives our advisors a better understanding of your background so they know what to expect when you stop in.

To begin filling out your budget, you can access applications like the trade-in calculator and the payment estimator.
Putting the value of your trade toward the cost of your next vehicle is a great way to save on a new car, truck, or SUV. Remember to also explore our Ford financing specials and Ford lease deals. It is our goal to make your next vehicle as affordable as possible, and these Ford financing offers are a step toward that. 
Come by Our Financial Center!
Whether you're looking to build a financial plan for your next ride or you want to refinance your current automotive loans, or searching for information about gap insurance the experts at our financial center can help. We can also tell you more about our Ford lease deals and Ford financing specials..
For those around Niagara Falls, Buffalo, and Grand Island, merely contact our team at Basil Ford of Niagara Falls and we'll happily arrange a meeting!