With a rich legacy of performance and time-tested durability, it makes sense that the Ford F-150 is so revered around Niagara Falls, Buffalo, and Grand Island. If you're thinking it's about time for another truck, you're also probably doing lots of research to make sure you make the best decision. To help with this research, our team at Basil Ford of Niagara Falls has created a Ford F-150 guide.
The guide gives you quick access to reviews, comparisons, maintenance schedules, and much more for the Ford F-150 pick up truck. It's an organized way to learn about the truck's features, trim levels, technologies, and specifications!
Choosing the Right Engine for Your Needs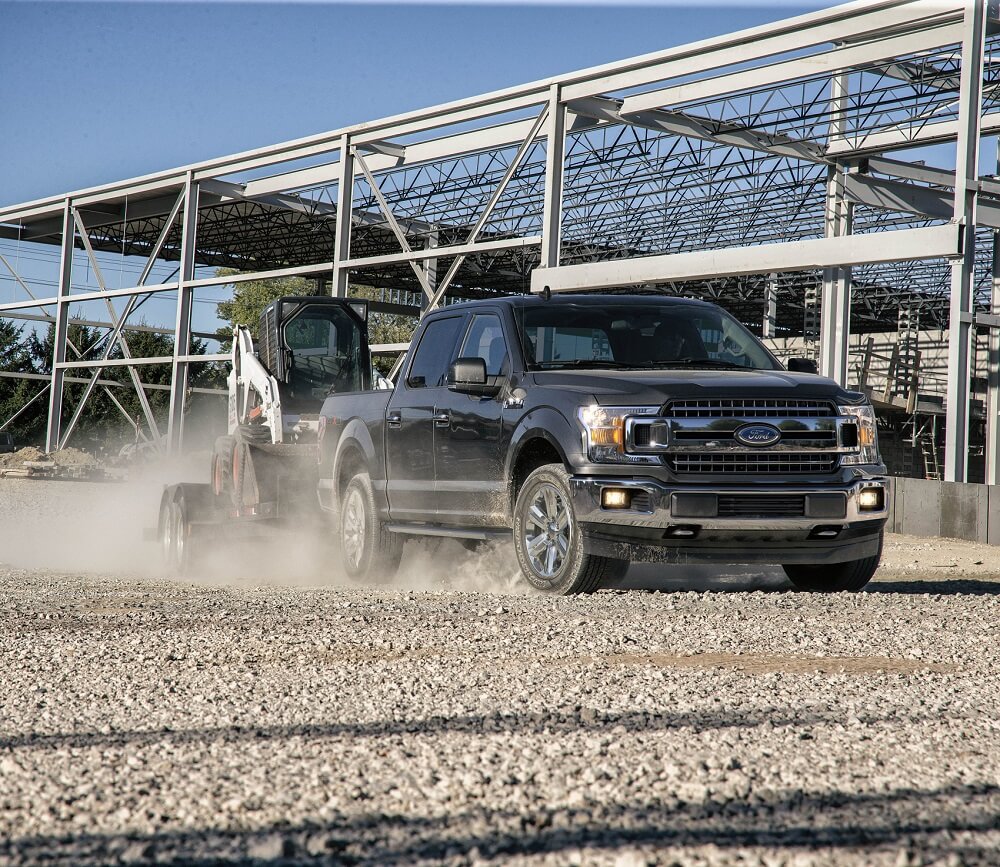 Trucks such as the Ford F-150 are often faced with a wide variety of jobs. Some days, you may find yourself pulling a trailer on a beaten, off-road path, while other days, you may have to load cargo in the middle of a crowded urban jungle. That is why the Ford F-150's towing capacity is important when deciding on your next pick up truck!
To help you develop a truck with the proper performance, Ford has given the F-150 6 unique engine options. For example, there's a 3.3L V6 that can produce 290 horsepower and 265 lb-ft of torque.
The power increases if you decide to go with the 5.0L V8, which is able to generate a stunning 395 horsepower and 400 lb-ft of torque. At the top of the list, there's the imposing High-Output 3.5L EcoBoost® V6, which registers an impressive 450 horsepower and 510 lb-ft of torque.
As for the transmission pairing, your options are a 6-speed or 10-speed automatic.
Maximum Towing Capacity & Payload
The durability of the Ford F-150 has been its calling card for many generations. Even as you strain the truck to its limit, it will haul cargo or pull trailers with confidence. Plus, the limit for both towing and payload is pretty significant.
In terms of towing capacity, the Ford F-150 peaks at 13,200 pounds. If you have a boat attached to the rear, and you still need some extra space for supplies, the bed can support up to 3,270 pounds of payload!
Sorting Through Ford F-150 Trim Levels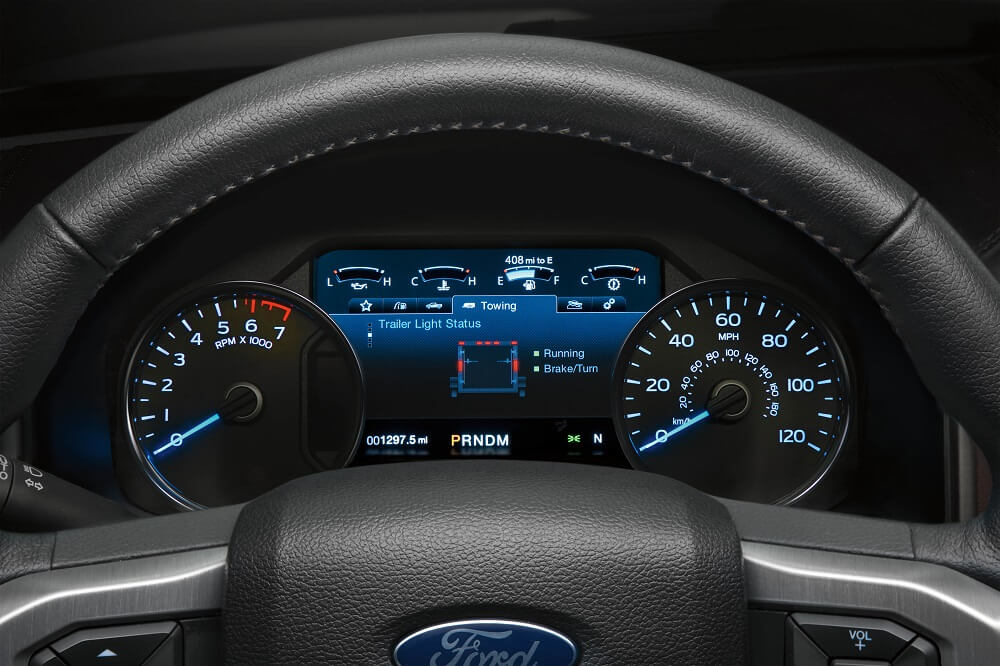 In the same way that you can alter the performance of your Ford F-150 by picking from a range of engines, you can alter the styling, technology, and capability of your truck by picking from a range of trim levels.
Each trim exhibits staples of the model, such as power and reliability. However, certain trims introduce driver-assistance features, specific off-roading packages, infotainment upgrades, and more.
The base option is the Ford F-150 XL. Next up is the Ford F-150 XLT. The rest of the trim levels grow in the following order:
King Ranch®
Platinum
Limited
Raptor
Uncover the Right Ford F-150 for You!
Using the research tools in our Ford F-150 guide is a great way to learn about the many features and variations of the truck. If you're around Niagara Falls, Buffalo, or Grand Island and still have questions, you can contact our Basil Ford of Niagara Falls staff!