The Ford Edge guide developed at Basil Ford of Niagara Falls is an accessible way for folks around Niagara Falls, Buffalo, and Grand Island to learn about this appealing SUV. The Edge garners attention for a lot of reasons. If you want, it can be an athletic and up-tempo performer. The alternative is to configure the SUV to be stately and comfortable around town and on the highway.
There are different trims to consider, various in-cabin technology you can add, and unique styling opportunities. To sort through it all, look to the helpful links of this Ford Edge guide!
Ford Edge Trim Levels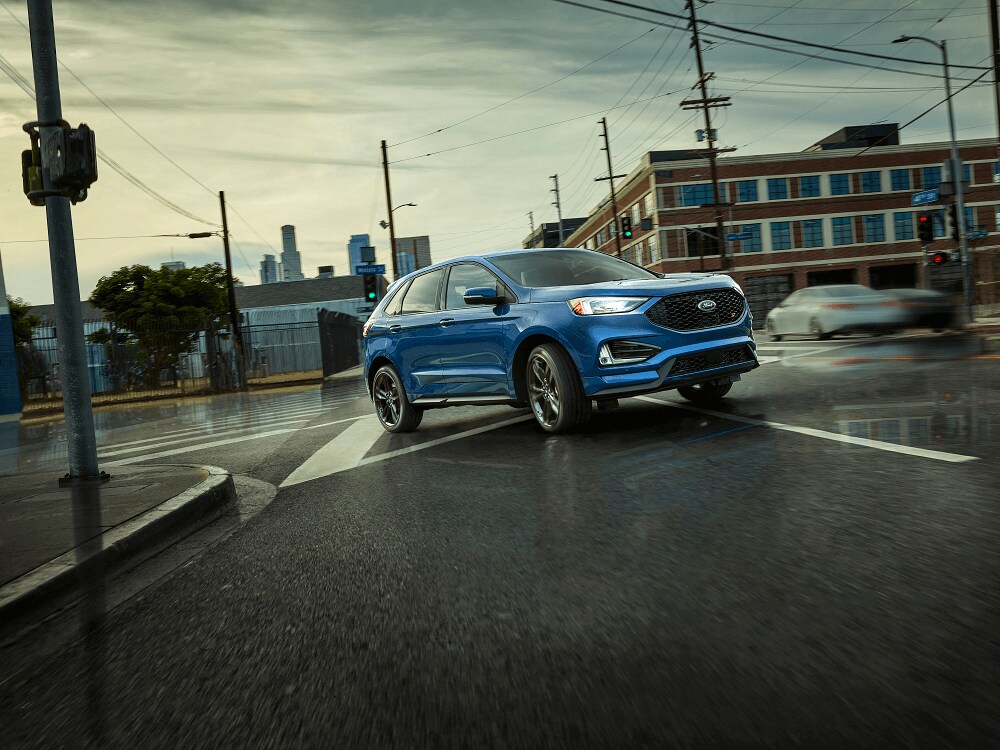 Getting to know the available trim levels for the Ford Edge is key if you're considering this SUV for yourself. Trims, while staying within the framework of the model, still have unique personalities that are reflected by their stand-out features and specifications.
For instance, the ST trim level is one that has been popping up for numerous Ford models. It's a performance-oriented trim that ratchets up qualities like responsiveness, agility, stopping power, and more. The Ford Edge offers the ST at the top of its trim level list.
The full trim level rundown for the Edge is:
Performance Attributes
The Ford Edge can play many different roles on the open road. No matter the performance configuration you choose, you'll be getting an enjoyable, reliable SUV.

The base offering for under the hood is a 2.0L turbocharged 4-cylinder generating 250 horsepower and 280 lb-ft of torque. Alternatively, you can choose the 2.7L V6 twin-turbocharged engine, which produces 335 horsepower and 380 lb-ft of torque.
There are plenty of other performance attributes of note, too. Available intelligent all-wheel drive delivers superb traction on slick roads. An 8-speed automatic transmission is smooth and always precise whether you're downshifting or upshifting.
Finally, while the Edge delivers exceptional strength, it also maintains a favorable fuel economy. When properly equipped with front-wheel drive, your SUV will reach an EPA-estimated fuel economy of 21 city MPG/29 highway MPG.
Interior Proportions You Can Alter Quickly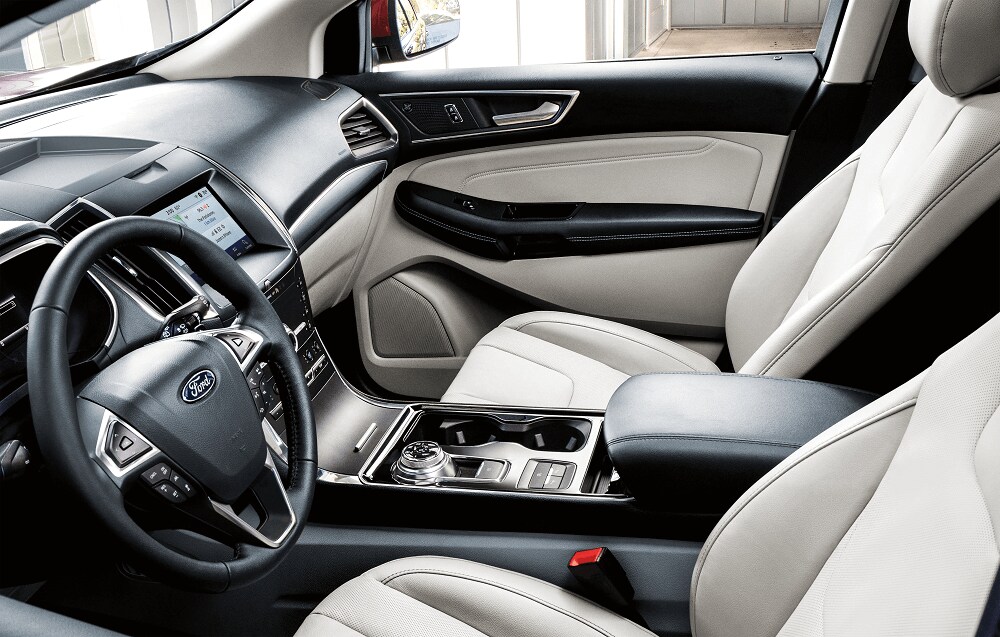 Versatile SUVs like the Ford Edge have cabins that quickly adjust to your needs. The cargo capacity of the Edge is a good illustration.
The cargo room behind the second row offers 39.2 cubic feet of space. If you need more room, however, you can fold the second-row seats flat and enjoy 73.4 cubic feet of total cargo capacity.
Passenger measurements provide ample room for lengthy trips. Headroom is 40.2 inches in the front row and 40.3 inches in the second row. Legroom is 42.6 inches in the front and 40.6 inches in the rear.
Get to Know the Ford Edge
If you feel it's time to learn more about the Ford Edge before venturing out into Niagara Falls, Buffalo, and Grand Island, trust the Ford Edge guide developed by Basil Ford of Niagara Falls!