For SUV-shoppers around Grand Island, Buffalo, and Niagara Falls, the Ford Explorer is a splendid choice. The SUV continues to deliver everyday versatility thanks to its adjustable cabin, ability to travel over rough terrain, and advanced safety and infotainment technology. Our 2020 Ford Explorer review will fill you in on the specifics if you haven't yet been introduced to this acclaimed SUV.
At Basil Ford of Niagara Falls, our goal is to deliver the insight that matters most to you. If you finish the review and have a question or two, reach out to our staff!
Power and Efficiency Under the Hood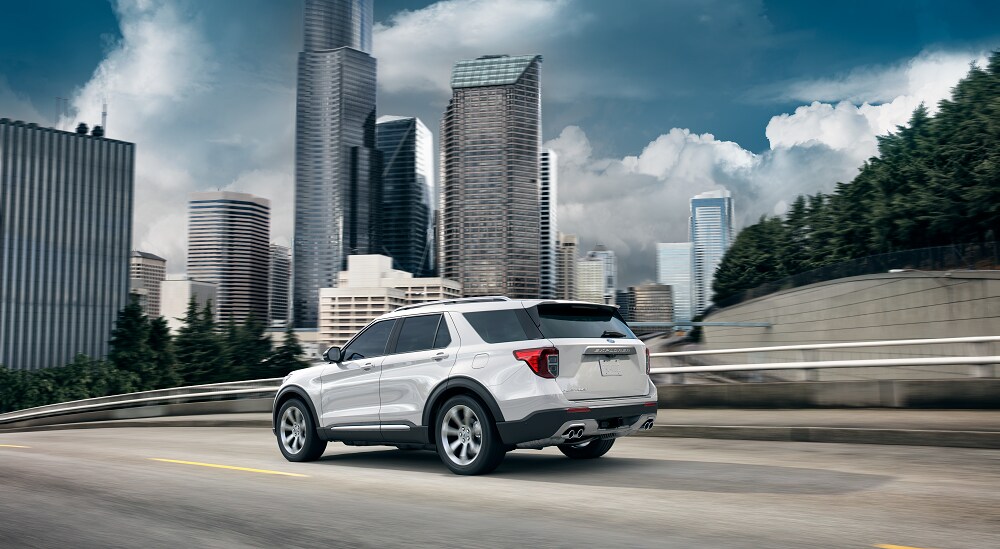 The 2020 Ford Explorer gives you the chance to frame performance however you see fit. Three engine options are available, each offering up a distinct on-road feel.
The base 2.3L 4-cylinder moves your SUV with gusto thanks to 300 horsepower and 310 lb-ft of torque. If you want to prioritize fuel efficiency, there's a refined 3.3L Hybrid motor that can be nestled under the hood.
Finally, the 3.0L V6 comes in rocking 400 horsepower and 415 lb-ft of torque if you choose the ST trim level. What the ST does is serve as a performance variant for those that want a little more excitement during their daily commute.
If you get the Platinum trim level with the 3.0L motor, your output will be 365 horsepower and 380 lb-ft of torque. No matter your choice, a silky smooth 10-speed automatic transmission will move you from one gear to the next.
How Much Space for People and Their Stuff?
The best SUVs have cabins that will effortlessly accommodate people and their luggage. The Ford Explorer has refined its own interior with an eye on efficiency, so you have ample space.
Legroom for those up front measures 43 inches. In the second row, you can stretch your legs out as well thanks to 39 inches of space. In the third row, there's 32.2 inches, more than enough to stay cozy for a quick jaunt through town.
When it comes to cargo capacity, the figures change depending on how you arrange the interior:
18.2 cubic feet of cargo capacity behind the third row
47.9 cubic feet of cargo capacity behind the second row
87.8 cubic feet of cargo capacity behind the first row
Four Unique Trim Levels to Consider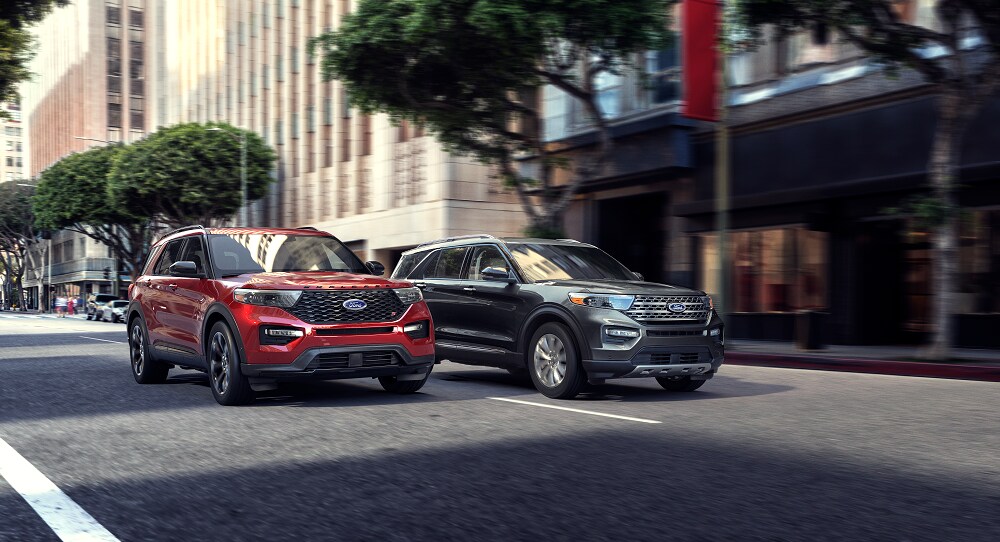 One of the most exciting parts about buying a new ride is choosing the various features, packages, and trim levels offered. The Ford Explorer comes with four distinct trims, each one offering a different type of experience behind the wheel.
The base option is the XLT, a choice that's popular thanks to its many standard features. From there, you can select:
Limited
ST (performance trim)
Platinum
In Review: 2020 Ford Explorer is Capable of Anything
If you want capability, space, and the chance to customize an SUV to your liking, the 2020 Ford Explorer should be given strong consideration. You can test out the SUV near Niagara Falls, Buffalo, or Grand Island by contacting Basil Ford of Niagara Falls!